Back In China On Tour part 2!
Okay, so now I am done with the first tournament here in Chengdu, China. Most of the golf over the the 4 days was very good. There were some really good scores out there with the winner, Taiwanese player, Tsai Chi-huang, coming in at 18 under par to take home the RMB$150,000 (approx US$ 18,750) winners check and trophy. Many of the new courses in greater China can rival any championship course in the west. Designed by the likes of Gary Player, Jack Nicklaus, Nick Faldo and Greg Norman these layouts feature slick slopping greens, bunker lined fairways and water everywhere you look. I was impressed with the level of play and equally impressed with the sportsmanship exhibited in the fairways and on the greens. Even the fans were very well behaved....well maybe with the exception of a few of the kids. That said, it's good to get them on the course and expose them to the game at an early age. Who knows there could be the next Tiger Woods out there. Judging by the way amature players such as China National Team memebers, Zhang Xinjun, who was the 2nd and 3rd round leader and 16 year old Benny Ye Jianfeng played with skill and heart, they wont be far behind. It won't be long before you'll see them "In The Show" on the PGA tour. Thanks for stopping by!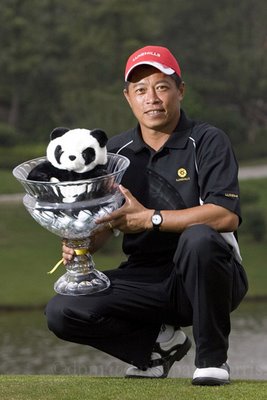 Taiwanese player Tsai Chi-huang holds the winners trophy after claiming victory in the Luxehills Golf Championship. Tsai's 18-under total at Luxehills is the lowest on this year's Omega China Tour.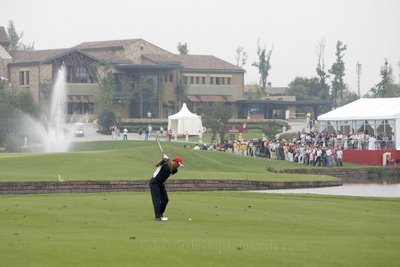 Tsai Chi-huang hits his third shot to the 18th green.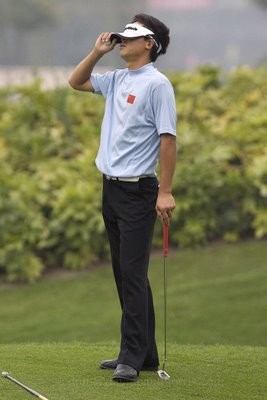 Zhang Xinjun (A) reacts after missing a short tap in par putt on the 17th hole. His chances of winning the tournament fell short after making a careless mistake.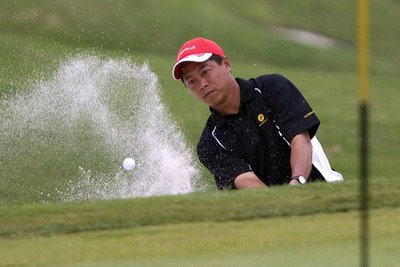 Tsai Chi-huang hits out of the sandtrap on the 14th hole.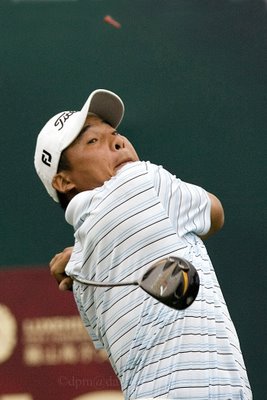 Liao gave his all on a gripping final day. He finished in 2nd place.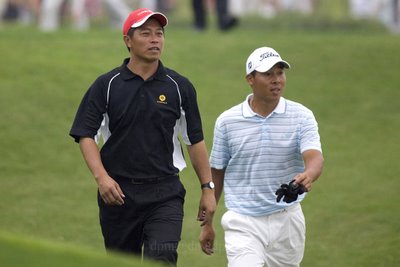 Tsai Chi-huang and Liao Guiming walk up the 17th fairway. They finished 1 and 2 for the tournament.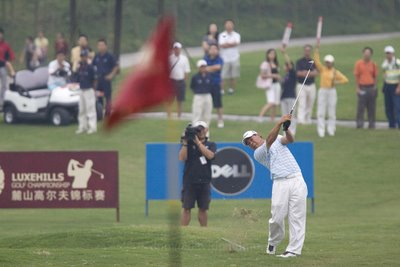 Liao Guiming hits his shot to the 14th green.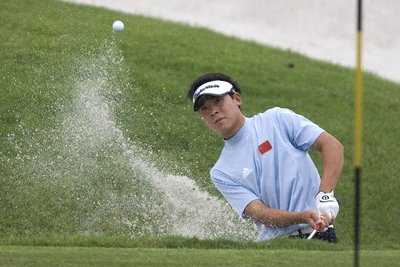 Zhang Xinjun (A) hits out of the trap on hole 14.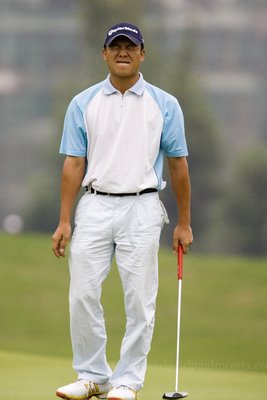 1st round leader Yuan Hao misses a short putt on hole 13 on day 4.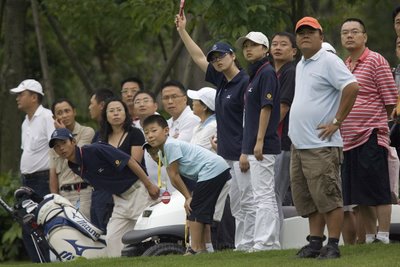 The gallery watches the action on the 14th hole.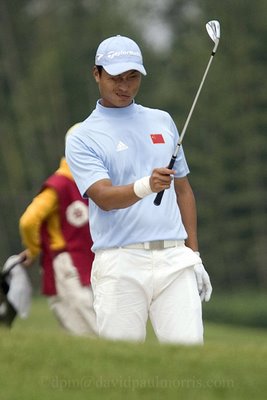 National Team member Wei Wei (A) lines up a shot on hole 7.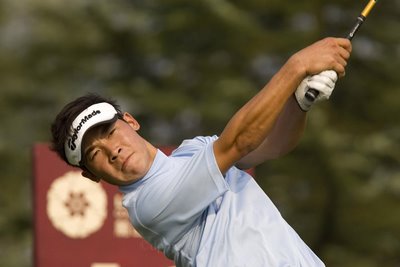 Zhang Xinjun (A) hits his drive on hole 16.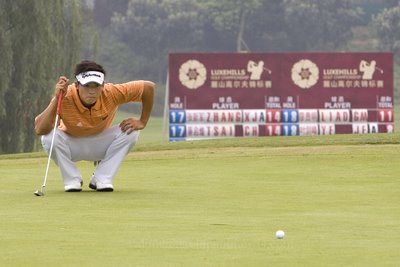 3rd round leader Zhang Xinjun (A) lines up his putt on hole 18.