A Walk In San Francisco
Greetings from San Francisco. It's been far to long since I have posted anything here so I thought I would pick it back up again. Back in the city I love and probably one of the best cities in the world to live. I recently had dinner with my mom and sister when they were in town. I brought my 5D along and thought I would shoot a bit on the walk to Union Square. Have a look and come back for more posts which will be happening more frequently. I promise!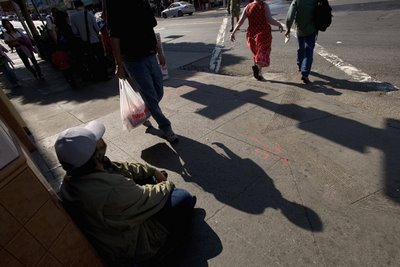 I found this guy sitting in the warm sunlight on the corner of Broadway and Columbus Ave.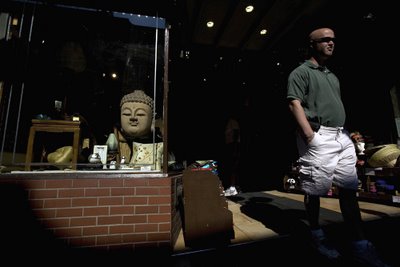 Not so sure what to say about this one, I just like the light and the similarities in the two subjects.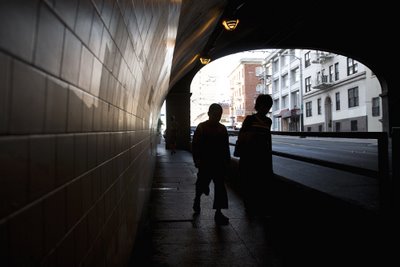 I woman and her son make their way through the Stockton Street tunnel.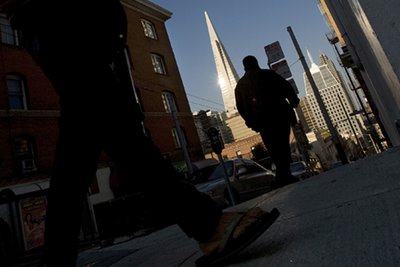 The Transamerica in the afternoon sunlight.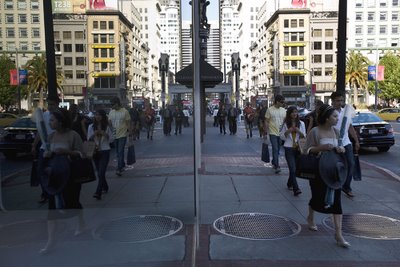 Shoppers make their way along Post Street.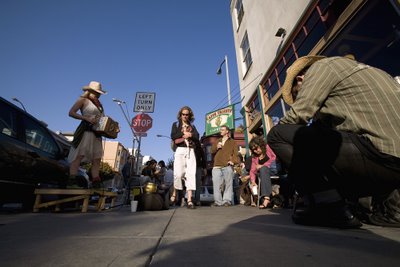 A woman plays an accordion in front of Café Trieste, which in my opinion has the best coffee in the city.