Hong Kong, city of love?
Ahhh, I love this place! There is so much buzz here at the moment and it's really good to see. Hong Kong is bouncing back after a few bad years in the early part of this century. I have been cruising around checking out the apartment scene in the area...rents have gone up since living here in the booming '90's. Good to see the economy is on the road to recovery but not good for people like me looking for affordable housing! Below are some images from the last week or so. Thanks for stopping by, have fun and check back again soon.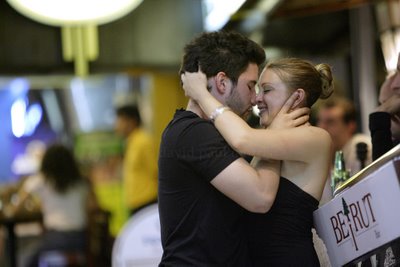 Love is in the air in Lan Kwai Fong, the popular and trendy restaurant and bar area in Central Hong Kong that draws in a lot of the expat crowd. These two lovers seem to think they are the only ones on the planet.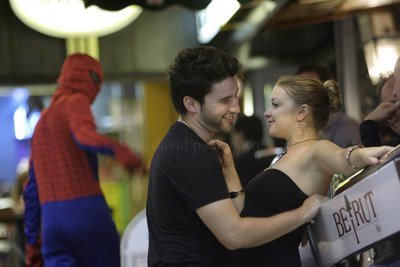 Not even Spiderman could distract them....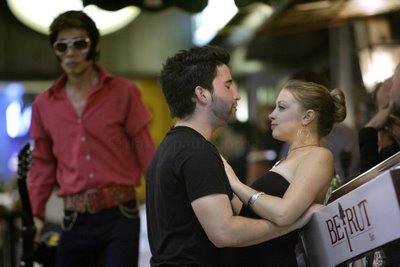 ...or Elvis.....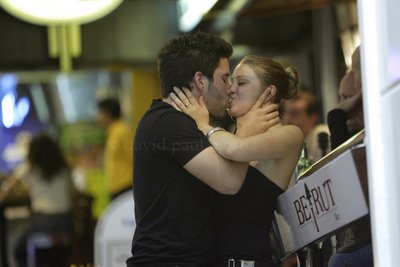 Wow, now that is a kiss!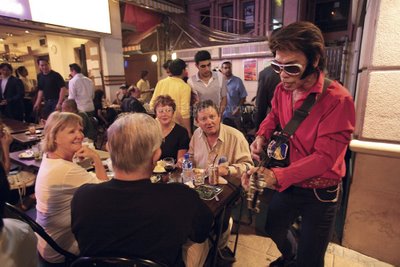 Indonesian Elvis impersonator, Melvis entertains people in Lan Kwai Fong.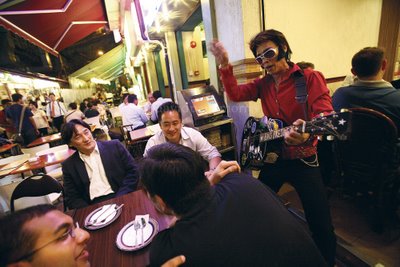 Melvis helps with a sing-a-long in Lan Kwai Fong. Actually, he's the only one singing. He's been doing this for at least 15 years that I know of. I first spotted him on my first trip to HK, Sept 1992. He does have a family and a day job and does this for the fun and not the tips.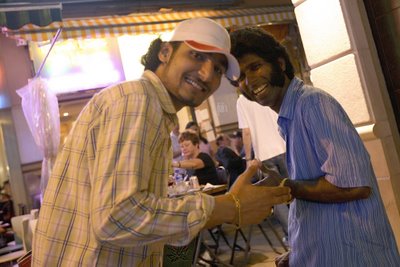 Two of my favorite tauts in an area known as "rat alley" trying to bring in customers to the different eateries there. Awesome food in the 7-8 places located in this alley in Lan Kwai Fong.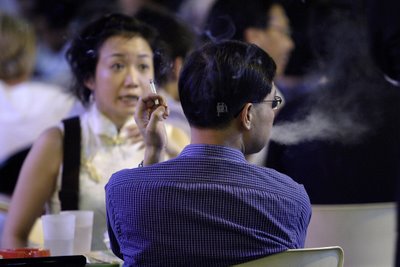 I would love to be a fly on the table of this couple....he seems pretty interested....NOT!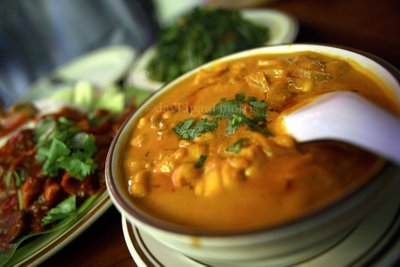 The very tasty chicken korma at one of the restaurants in the alley in Lan Kwai Fong.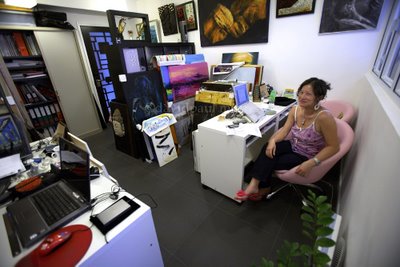 Michelle Gladwin in the office in Sheung Wan. Michelle is a great friend and a talented artist representive in Hong Kong handling a lot of great talent. She's also a great interior designer who can turn 400 square feet into a great looking functional place to live.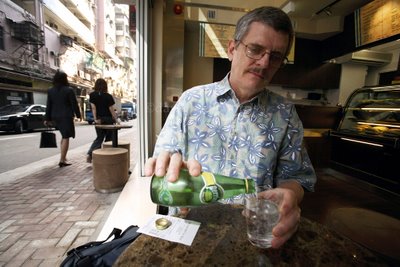 My buddy Peter in Sheung Wan. Peter was one of the first people I met when I first moved to Hong Kong back in 1993.