Bangkok Fashion Week 2006! End of Day 2
These have been a great two days of fashion photography. The days were spent waiting in long queues for up to 2 hours to fight for a space of about a half a meter square so I could shoot the 10-15 minutes show. But the fashion was cool and the atmosphere even cooler except when we were photographing the Grey collection outside. Phew, not only was it hot, hot, hot but the show was running on Thai time and delayed an hour so we all had to sit in the Bangkok sun melting slowly into the dirt. It was all good though and I had a great time. Many thanks to Peter Oh for my last minute request and to photographer Cedric Arnold for his company and humor. Well done, mate! These three photos are just an ender for the other posts below and I wanted to post them cause I liked them. Please have a look at the interesting fashion in my Bangkok Fashion Week 2006 series found below. Thanks for looking!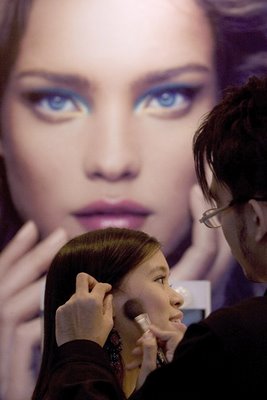 A woman gets make up put on during a break in fashion shows at the Bangkok Fashion Week 2006 at the Queen Sirikit Convention Centre in downtown Bangkok, Thailand.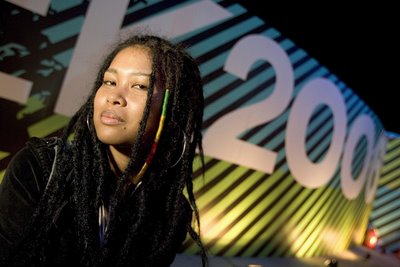 Aom, Cedric's lovely and talented girlfriend as we wait to go inside for another fashion show.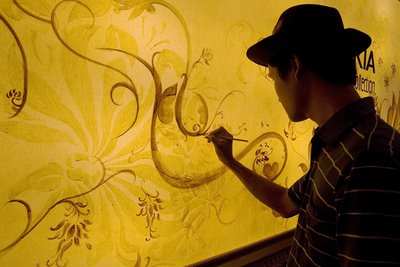 An artist paints a mural during Bangkok Fashion Week 2006.